The best car hack ideas! Find the top car hacks that you will want to try. Great car hacks / ideas for the car. Unique, easy and fun ideas to get your car in order and clutter free. Best Car Hack ideas that will make you look and feel like a rockstar.
Great ideas to make organize your car and keep things in the car tidy. Take a look at some of the coolest Car Hacks. Get the best hack ideas now!
Affiliate links are provided on this page for your convenience. Here is our disclosure policy.
---
---
---
---
---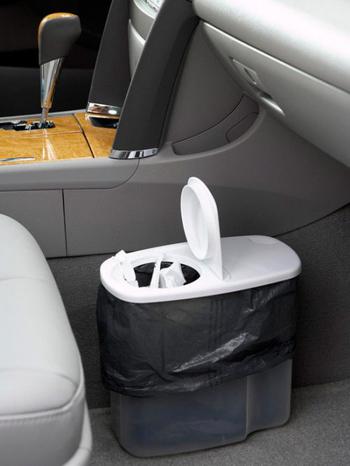 Place garbage bag into a cereal container and can be used as trash can.. more about Mom Car Hacks
---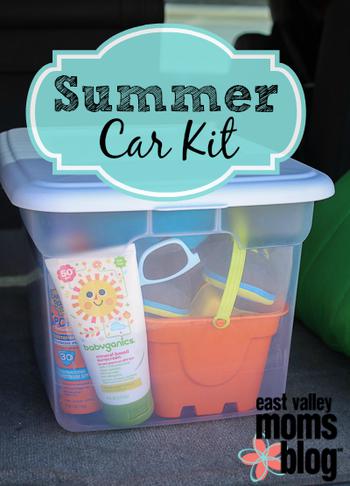 Use a plastic box container to store all summer kits. This will help to save space inside the car.. more about Summer Car Kit
---
Make a tablet holder that can be tied onto the driver/front seat to avoid dropping of tablet while traveling. more about Diy Tablet Holder
---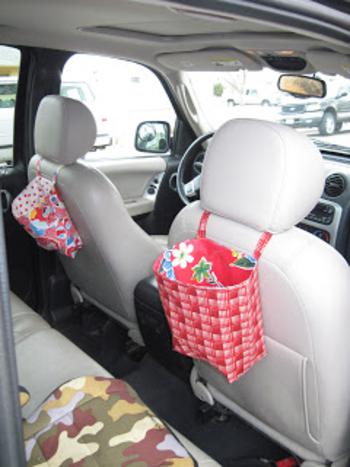 Make trash bag with laminated fabric and cotton fabric. Tie into post of head rest.. more about Diy Trash Bags
---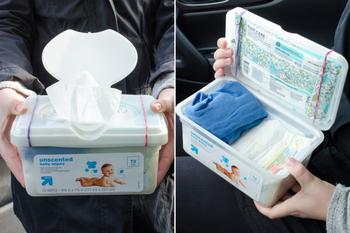 Empty wipe holder fill with diaper-changing items. Attach small wipes package on the top with rubber band and store diapers and extra cloths on the bottom of lid. more about Diaper Station Car Hacks
---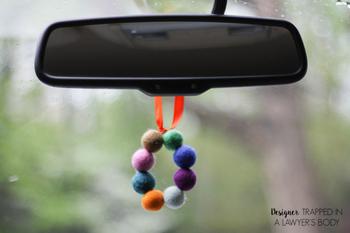 Sew felt balls into a circle dip in essential oils. Add ribbon to tie onto the car rear mirror. more about Diy Car Air Freshener
---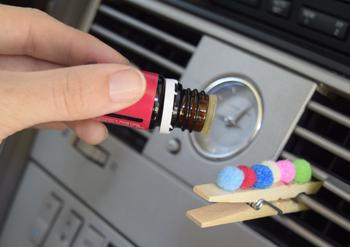 Essential Oil Car Hack Idea
Make a simpe car diffuser using clothespin and pom poms. Drip 2 drops of essential oil onto the pom poms glued into the clothespin and clip it into the air vent. more about Essential Oil Car Hack Idea
---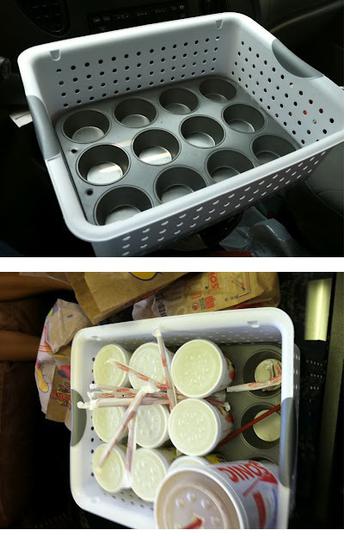 Cup Holder – Great Road Trip Hack
Into a plastic basket place a cupcake pan that is the same size and this can be used to hold drinks securely. more about Cup Holder – Great Road Trip Hack
---
Shoe Organizer For Extra Storage
Place a shoe organizer on the back of the driver seat. This allows easier access for items. more about Shoe Organizer For Extra Storage
---
A hook that can be attach into the passenger seat head rest where you can hang your handbags or any type of bags. more about Purse Hack For Car
---
We hope that you found some budget friendly and awesome Car Hack ideas. All these ideas are will keep you and / or your family organized. As you can see, no matter if you want to DIY or buy things to keep you organized you can find some awesome Car Hack options. You can also check out Pinterest for Car Hack ideas. Now is the time to get organized and/ or find storage options to keep your car tidy and clutter free! Enjoy!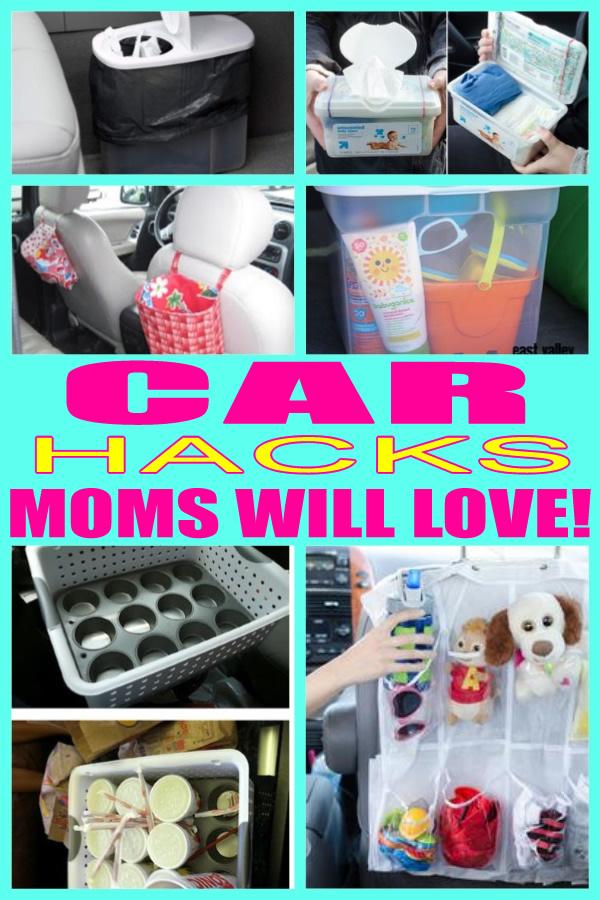 ---