Paris Baby Shower Favors
The best paris baby shower favor ideas! Find the top favors for guests to take home. Great paris favor ideas for boys and girls. Unique, easy and fun ideas for your baby shower. Cute paris baby shower ideas that are a great way to thank your guests.
Creative baby shower ideas that are classy yet can be inexpensive, take a look at these wonderful ideas to make your paris baby shower complete. Lets get creative with this list!
Affiliate links are provided on this page for your convenience. Here's our disclosure policy.
---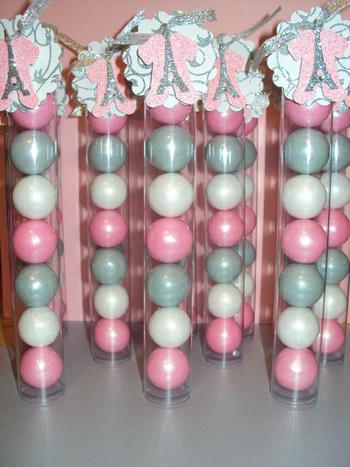 Fill a bubble gum tube with silver - white and pink bubblegum and add a paris tag. So cute and easy. more about Paris Bubble Gum
---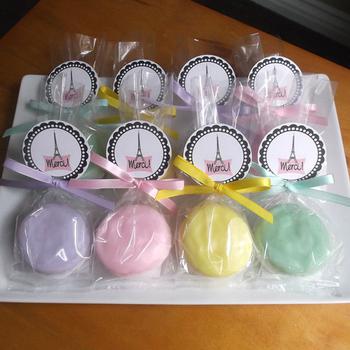 Place a real macaron or macaron soap in a cello bag and tie with ribbon and cute Paris tag. more about Macaron Favor Idea
---
DIY a mini bottle of champagne with some glitter and add a cute ribbon. more about Mini Bottle Of Champagne
---
Wrap a bottle of Bath and Body Works Paris hand sanitizer or shower gel in some cello paper add a cute tag and ribbon. more about Paris Hand Sanitizer
---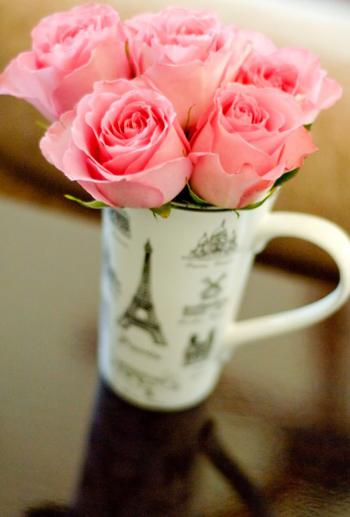 Fill a Paris coffee mug with roses and send the guests home with a favor that they can use for a long time. more about Paris Roses
---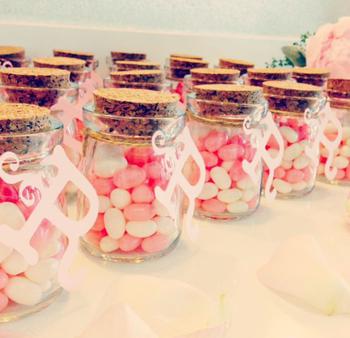 Paris Baby Shower Favor Idea
Fill glass jars with pink and white Jelly Bellys and top with a ribbon and "P" cutout for Paris. more about Paris Baby Shower Favor Idea
---
We hope that you found some awesome paris baby shower favor ideas. All these ideas are gender neutral and can even be used for co-ed showers. As you can see, no matter if you want to DIY your paris baby shower favors or buy a favor there are many great options available. You can also check out Pinterest for paris baby shower ideas. This is a great theme with some cool baby shower favor ideas.
---
---
Related Topics