Best Pool Party Decoration Ideas Right Here! Find cool and fun ideas to decorate for your upcoming swim party.
From inflatables to pool noodles we have some of the best ideas for your pool party. Kids will love any and all of these ideas!
Affiliate links are provided on this page for your convenience. Here is our disclosure policy.
---
---
---
---
---
---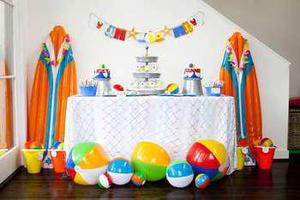 Loving these giant inflatable surfboards to use as decor. So cute and fun! more about Surfboards
---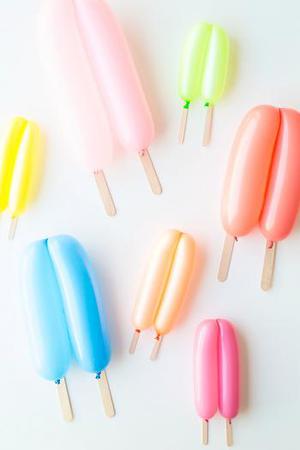 What a fun way to decorate for a pool party with popsicle balloons. Twist balloons into the shape of a popsicle add a stick and you have a fun decoration idea! more about Popsicle Balloons
---
Lifesaver Table Decorations
Make or buy big letters that spell out SWIM – decorate with large blue sequins then underneath them cut open pool noodles to look like lifesavers. more about Lifesaver Table Decorations
---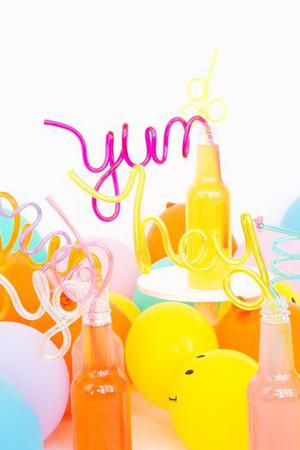 Set drinks around like these & then add crazy straws to make a fun decor idea along with a tasty drink treat for the party goers! more about Crazy Straws
---
A cool way to add fun is to fill the pool with beach balls! more about Beach Balls
---
These adorable lifeguard chairs with a push pop filled with blue jello – can you say Amazing! more about Lifeguard Chairs
---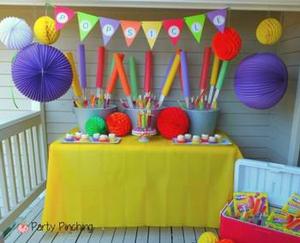 These popsicles made out of pool noodles would go great with the popsicle balloons! more about Popsicle Pool Noodles
---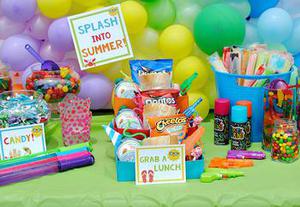 Pool Party Table Decor Ideas
Set up a table with all the food which serves perfect for decor. Candy bowls, lunch box, Otter Pops, and squirt guns. So fun! more about Pool Party Table Decor Ideas
---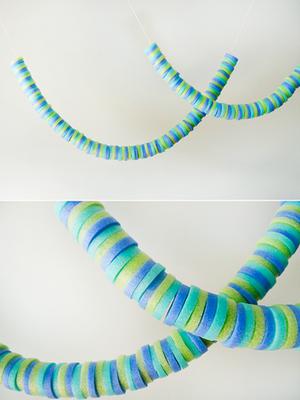 Cut up a pool noodles and thread onto some string. A cute and expensive way to decorate for a pool party. more about Pool Noodle Garland
---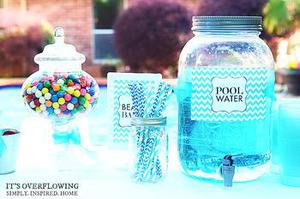 The kids would think this is so cool – fill a juice dispenser with blue kool aid and add one of these cute labels. more about Pool Water
---
Use rock candy as coral to add a fun touch to any table at your pool party. more about Coral Rock Candy
---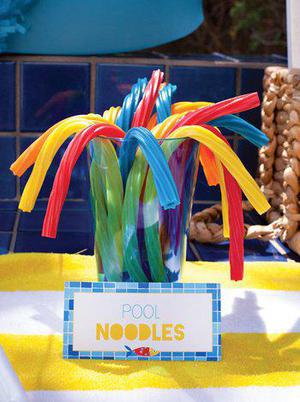 Use rainbow Twizzlers and a cute snack idea and fun decoration. more about Twizzler Pool Noodles
---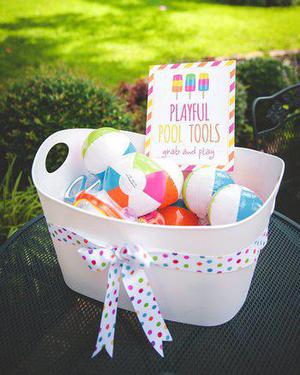 Place a laundry basket (this one kind of looks like a little pool) out and fill with mini beach balls and squirt guns! more about Pool Toys
---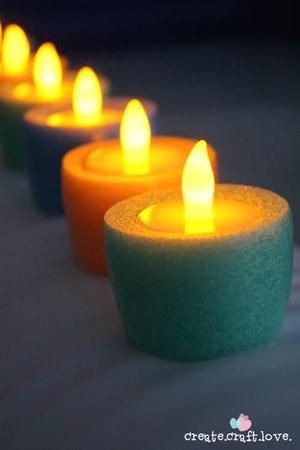 If you are having a night pool party these pool noodle luminaries would be perfect! Pool noodles and waterproof tea lights. more about Pool Noodle Luminaries
Make Your Pool Party Extra Special With These Items Handpicked By Us For YOU!
Waterproof Submersible Color Changing LED Lights
Popsicle Inflatable Pool Float
Beach Ball Pool Party Supplies – Plates, Napkins, Cups & More
Check out some cool kids pool birthday party favor ideas!
We hope that you found some fun and cool pool party decoration ideas. Pool noodles and inflatables are always a great idea. You can even fill a mini inflatable pool with ice, drinks and snacks. Lots of balloons are always fun too! If you need more ideas head over Pinterest to find more pool party ideas. No matter how you decorate we hope you have a safe and fun pool party and everyone enjoys the celebration.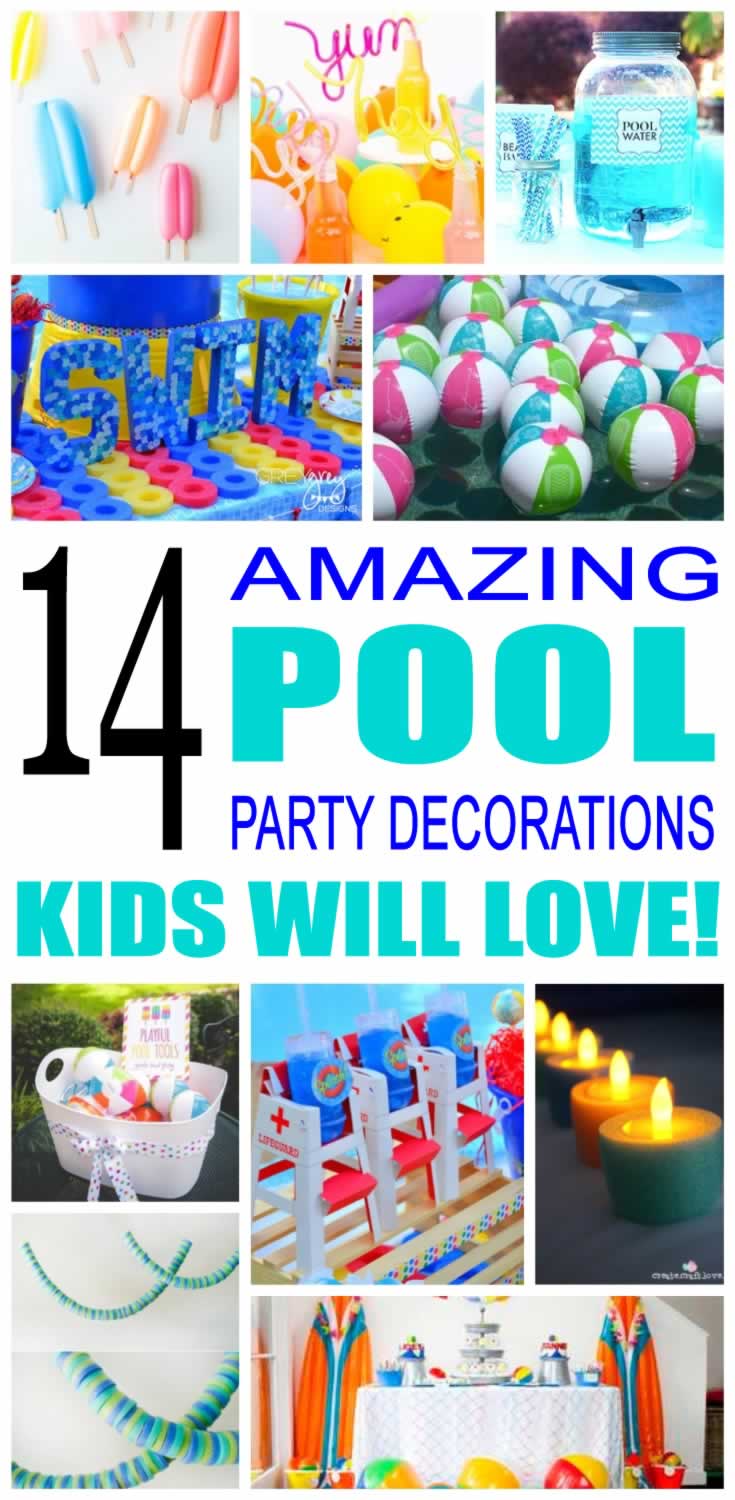 ---