Are you having a Miniature Golf Party? Need party favor ideas? We have some of the coolest favors for your mini golf party! Find easy, cheap, fun and creative ideas!
The kids will love to take home one of these party favor ideas! From gumballs to golf balls you are sure to find something the children will love! Check out some of the best mini golf party favor ideas now!
Affiliate links are provided on this page for your convenience. Here is our disclosure policy.
---
---
---
---
---
---
So cute – a golf ball in mini box topped with a cute sticker! more about Golf Ball Party Favor
---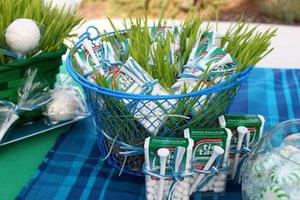 Wrap a golf tee with ribbon around some Tic Tacs & in another cello bag add a golf ball and tee – so simple and amazing! more about Golf Party Favor Ideas
---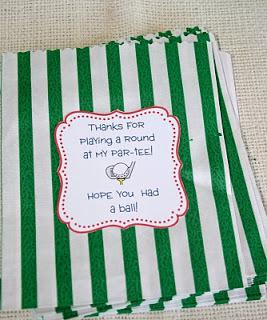 Find a green and white striped bag and create a cute sticker tag! more about Golf Party Bag
---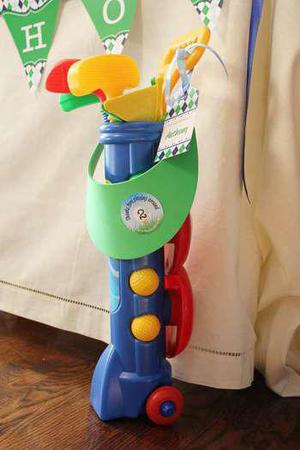 If you are having a golf party for a little one – this is such a great idea! A little play golf set – topped with visor and thank you tag! more about Golf Set Favor
---
Place a vending machine capsule on a golf tee and fill with M & M's! Such a brillant way to give a cute party favor! more about Golf Favor Idea
---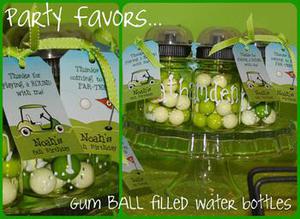 Fill a water bottle with gumballs and a ribbon and tag! What kid doesn't love gumballs? more about Gumballs
---
Now this is super cute – take a bucket and then in a cello bag add mini donuts close with a ribbon, tag & golf tee! more about Bucket of Balls
---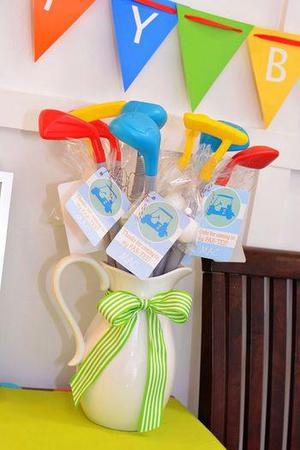 This is another good one for a little ones party! A toy golf club that has a golf ball & tee in a cello bag with a thank you tag! more about Golf Clubs
---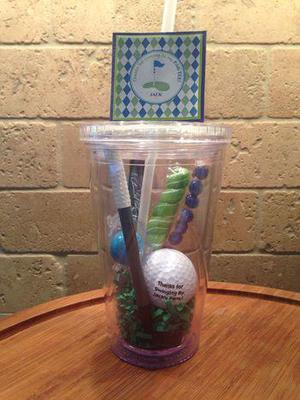 Fill a tumbler cup with rock candy, golf ball, Arnold Palmer single packet drink mix & gumballs! more about Golf Favor
Make your mini golf party memorable with these items handpicked by us for YOU!
Golf Ball Cupcake Rings Party Favors
Golf Balls Premium Solid Milk Chocolate
Chocolate Golf Ball Candy Mold
Have fun picking a party favor for your party! Which one was your favorite? For more ideas check out Pinterest. We hope you have a great day and your celebration is a hit with kids!
---