Having an upcoming party and looking for some of the best party favor ideas for girls? Here you can find some pretty cool and easy party favor ideas for girls.
Girls party favors can range from nail polish, lip balm to candy and princess things. There are so many possibilities out there and we have put together some ideas that we hope you find fun, cute and easy. The girls would love to take home any of these favor ideas!
Affiliate links are provided on this page for your convenience. Here is our disclosure policy.
---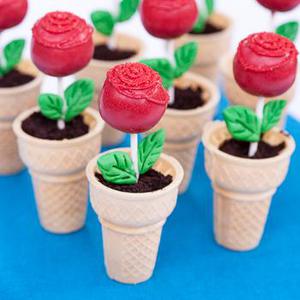 Make a rose cake pop with these silicon molds then fill an ice cream cone with crushed Oreo Cookies! more about Rose Cake Pop Favors
---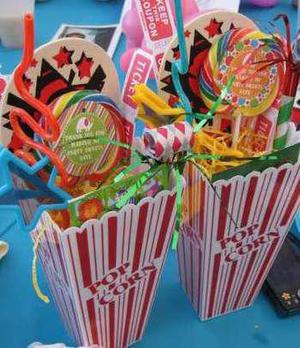 Fill a popcorn box with fun things like: rainbow lollipops, sunglasses, popcorn, candy and more! more about Popcorn Box Favor
---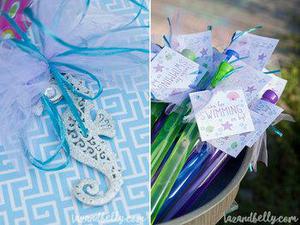 How about bubble wands? Something fun for the girls to take home and remember the party with! more about Bubble Wands
---

These unicorn wands are magical. Use a plastic unicorn paint with some glitter place on top of a dowel rods then add some ribbon and the girls can go home with a magic unicorn wand! more about Unicorn Wands
---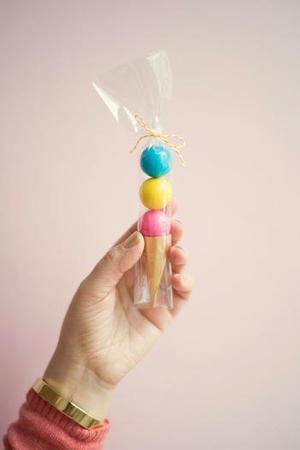 So simple and cute – make an ice cream cone from a gold foil cupcake liners add a few gumballs. Wrap in cello bag with ribbon! more about Ice Cream Cone Bubblegum
---
Nail Polish and File Goodie Bag
What girl wouldn't love some nail polish and nail file? Use a clear bag and add a nail file and bottle of nail polish. Top with a tag and some bakers twine. more about Nail Polish and File Goodie Bag
---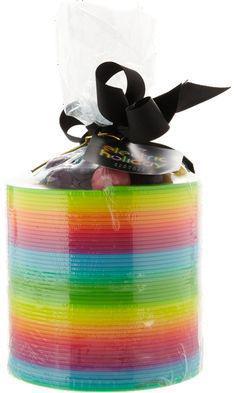 Put candy or gumballs inside a slinky and wrap up with cello, ribbon and tag. more about Slinky Candy Favor
---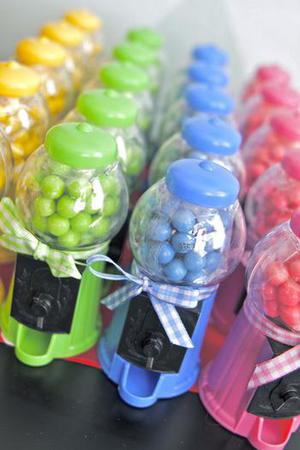 These are so easy and cute! Use these gumballs machines with gumballs! The girls will love their own little mini bubblegum machine. more about Gumball Machine
---
This party favor idea is perfect for a spring or summer birthday party. Sidewalk Chalk as a party favor so fun! more about Chalk Party Favors
---
Fill a bag with lemon candy and a cute little tag and you have a cute and quick party favor ideas for the girls to take home. more about Lemon Candy Bags
---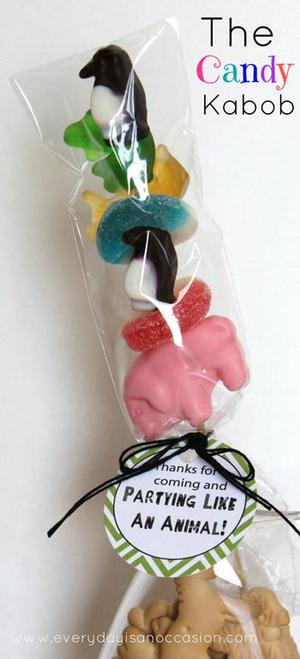 Use wooden skewers and add gummy candies (like these) and then cover with a cello bag! more about Candy Kabob
---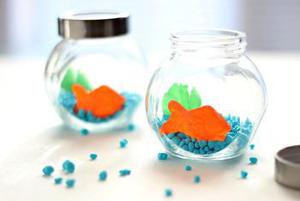 Fill a little glass jar with some Nerds candy and a gummy fish. The girls will think this a such a fun idea. more about Fish Bowl Favor
---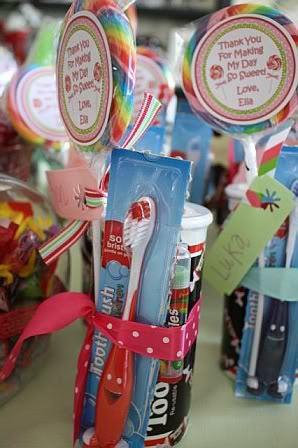 This is such a great idea add a toothbrush to a candy party favor. This one has a Tootsie Roll bank which they can reuse, Rainbow Lollipop and lip balm! more about Candy Favors for Girls
---
Turn nail polish bottles into pens. The girls will love to write with a nail polish bottle! more about DIY Nail Polish Pens
---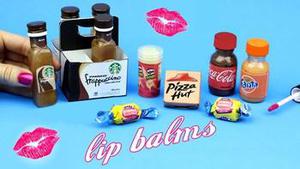 Lip balm is always a hit with girls! How about 5 different lip balm ideas! Miniature Starbucks with carrying pack, Soda, Pizza and more! more about Lip Balms
Make Your Party Extra Special With These Items Handpicked By Us For YOU!
LED Glow In The Dark Bumpy Rings
Tie-Dye Camouflage Drawstring Bags Party Favors
Princess Tiara -Crowns, Wands, and Jewels
Adorable Bling Rhinestone Lipstick Pens
We sure hope that you found some cool party favor ideas for girls. There are so many fun options from candy, to lip balm, to jewelry. These are just a few ideas that we thought we be perfect and that any girl would love to take home. If you are looking for more ideas head over to Pinterest there is sure to be something there! Have a great party and we hope you celebration is memorable.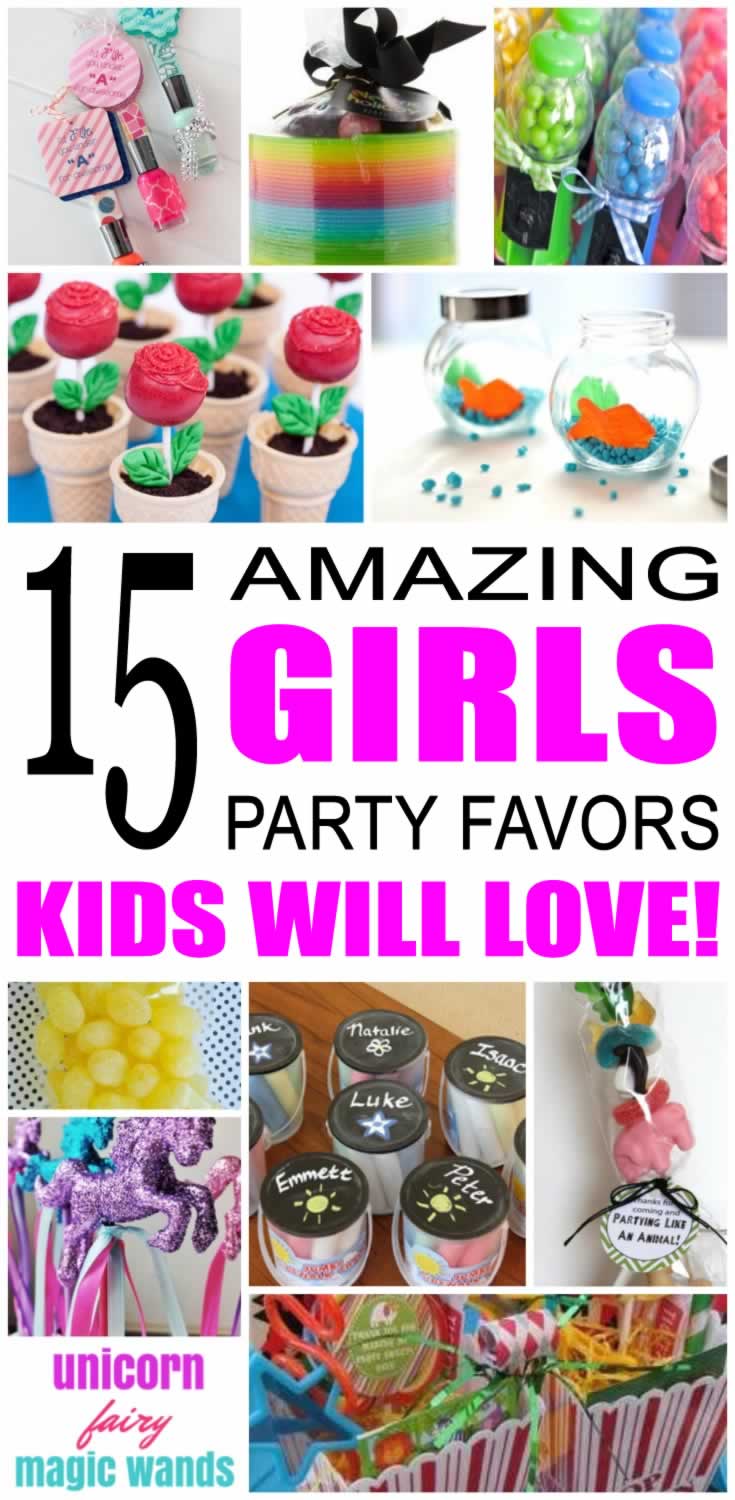 ---