Find the best boat birthday party favors for kids. There are so many cool boat party favors from goodie bags to candy, these boat party favors are sure to be a hit with all the children.
Easy, fun ideas for treats that any boy or girl would love to take home.
Affiliate links are provided on this page for your convenience. Here is our disclosure policy.
---
---
---
---
---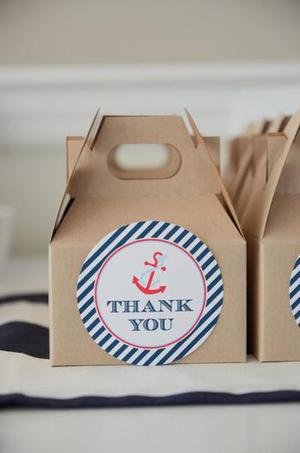 Small brown box tagged with stripped blue thank you note. more about Sailor Box
---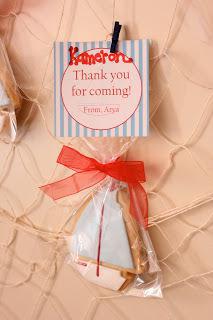 Boat shaped cookie wrapped in plastic with thank you tag. more about Cookie Boat
---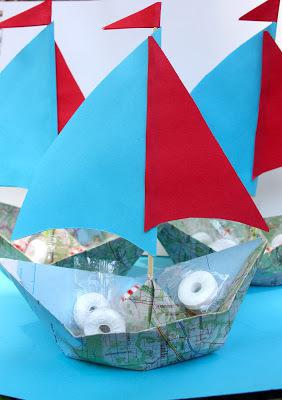 Boat made of map stick with read and blue flag. more about Sailing Treats
---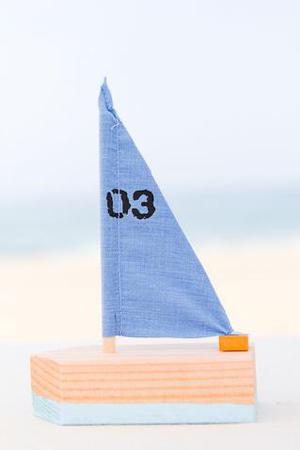 Assembled wooden boat. more about DIY Sail Boat
---
Blue striped flag attached on a small driftwood. more about Driftwood Boat
---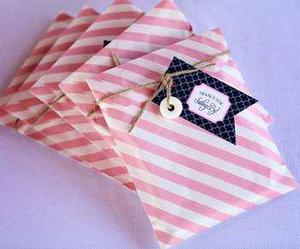 Small striped pink tied by a thin rope. more about Thank you Goodie
---
Metal bucket filled of cookies and a small container rosemary seasalt. more about Bucket of Loots
---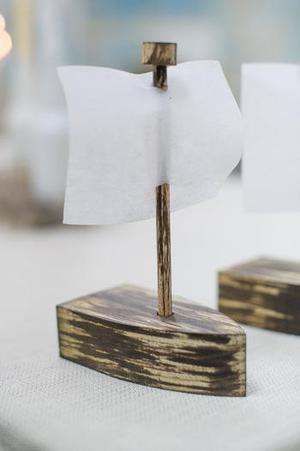 A small wooden sailboat with white thin fabric. more about Wooden Mini Sailboat
---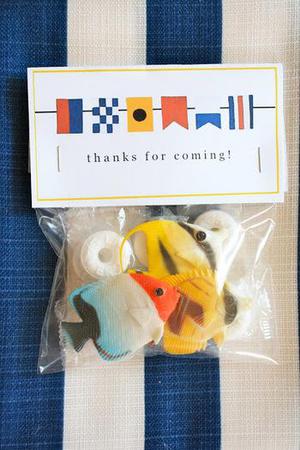 Assorted of colorful fishes and treats wrapped in a small plastic bag. more about Mini Giveaways
---
White paper bag with printed bow and ties attached by a clothespin. more about Sweet tooth Bag
We hope you found some amazing party favors ideas for your boat party celebration. Any child will be happy to go home with any of these treats. Party favors don't have to be expensive and if you need more ideas you can check out Pinterest. We hope you enjoy your day and you have a wonderful party!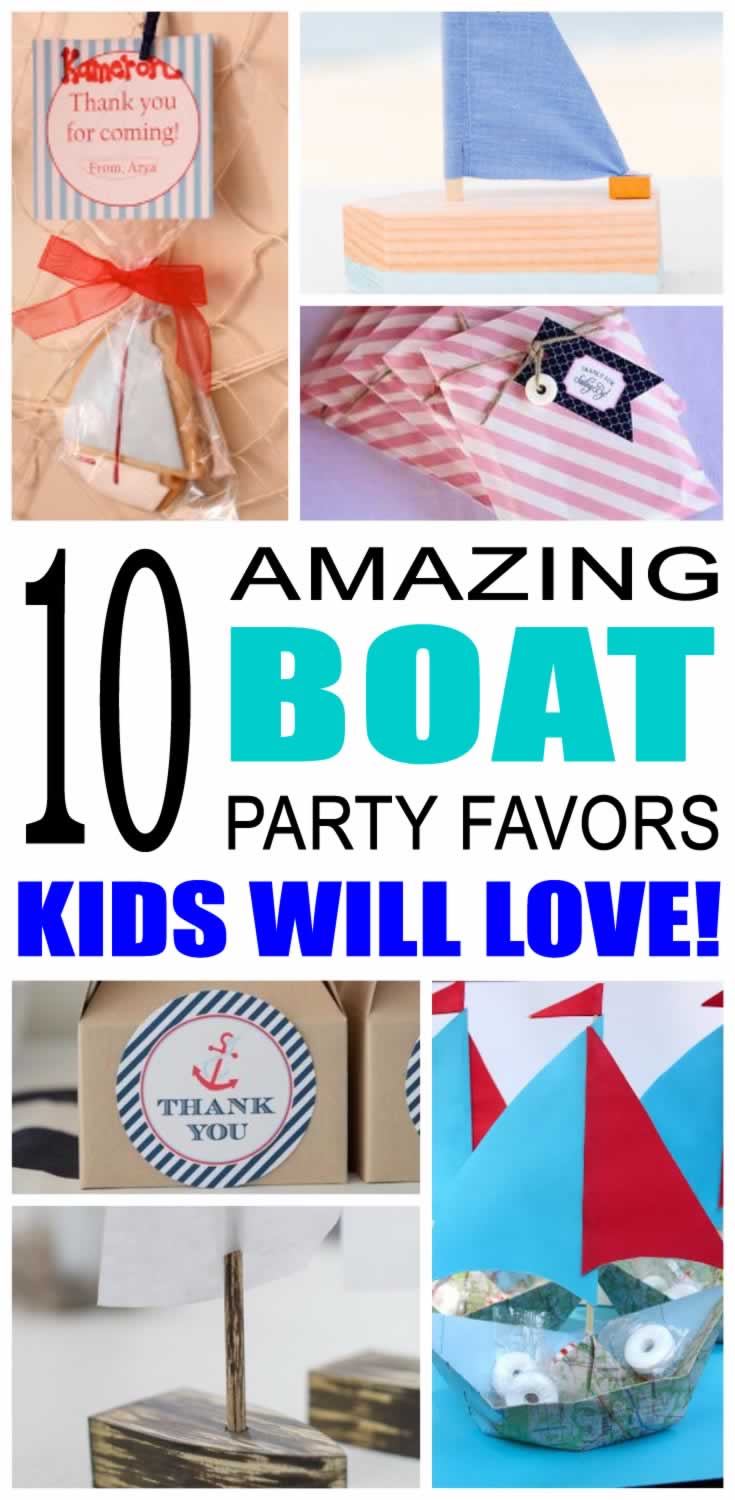 ---