Find the best balloon party favor ideas for kids. There are so many cool balloon party favor ideas, these balloon party favor ideas are sure to be a hit with all the children.
Easy, fun ideas for treats that any boy or girl would love to take home.
Affiliate links are provided on this page for your convenience. Here is our disclosure policy.
---
Balloons and candies in a plastic bag with tag. more about Blow Me
---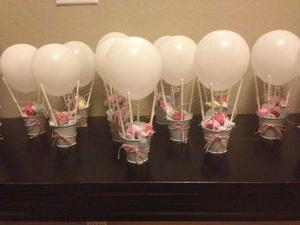 Treats in a bucket with string and balloon. more about Mini Hot Air Balloon
---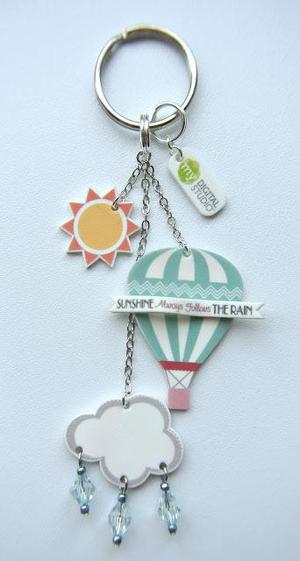 Keychains inspired by hot air balloon added with charms. more about Hot Air Balloon Chain
---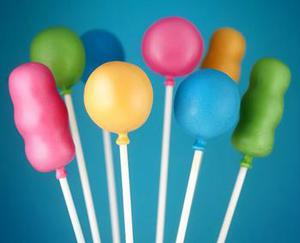 Balloon inspired cakepops. more about Balloon Pops
---
DIY stuffed toy balloon. more about Stuffed Balloons
---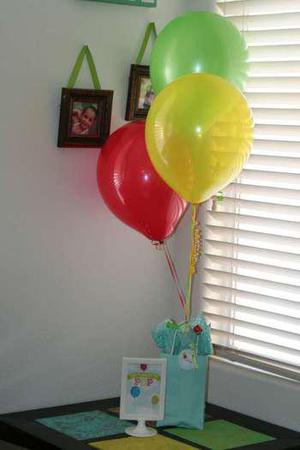 Simple blue paper pag tied with balloon. more about Balloon Bag
---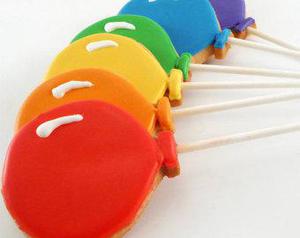 Balloon inspired bake cookies. more about Balloon-In-A-Stick
---
Baked cupcakes topped with lollipops in bright colors. more about Balloon Cupcakes
---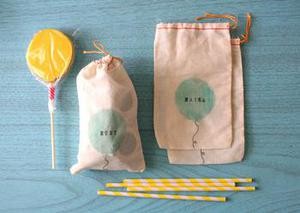 Muslin bag with balloon prints. more about Balloon Goody
---
Jello in a glass top with mini balloons. more about Balloon In The Sky
We hope you found some amazing balloon party favor ideas for your party celebration. Any child will be happy to go home with any of these treats. Party favors don't have to be expensive and if you need more ideas you can check out Pinterest. We hope you enjoy your day and you have a wonderful party!
---