Are you celebrating your child's birthday with an American Girl Doll Party? Looking for the best party favor ideas?
Here are some cool, easy and fun ideas that are sure to delight the kids and their dolls. Send the kids home with the coolest American Girl Doll Party Favors.
Affiliate links are provided on this page for your convenience. Here is our disclosure policy.
---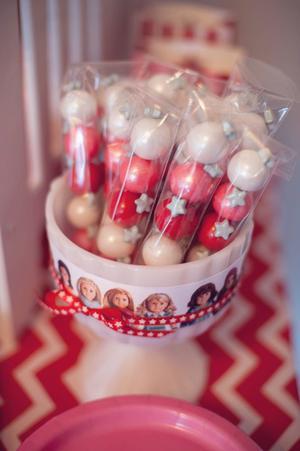 Fill a cello bag with Pink, Red and White Gumballs and mini stars. So simple and cute – the kids will love the gumballs! more about AG Gumball Favors
---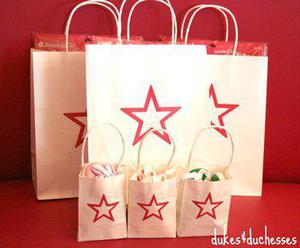 Use a white gifts bag the child and then a mini gift bag for their doll. Fill it with American Girl Sketchbook and pencils. Then fill the small one with doll shirt and shoes! Add a star sticker to the front of each bag! more about AG Party Favor Bags
---
Use a plain red bag – make a few stars for the front and fill with note pads, chocolate stars, nail file, nail polish and American Girl stickers. more about American Girl Party Bags
---
American Girl Doll Cookies
Bake up some sugar cookies a big cookie for the child a mini one for the doll – use a star cookies cutter set. Top with pink frosting and sprinkles! more about American Girl Doll Cookies
---
Fill a bag with some cute American Girl crafts and stickers. So easy and cute – the kids will love it! more about AG Goodie Bags
---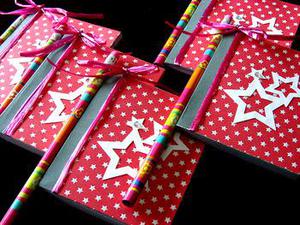 Cover a mini notebook with red star paper and cut out stars – add a pencil to the side and there you have a cute party favor idea. more about Notebook Favors
---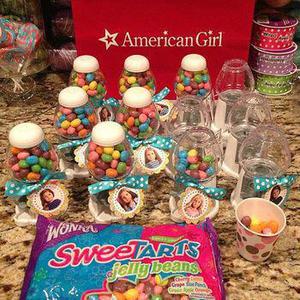 These are so cute – a mini gumball machine with an American Girl Doll picture tied around with ribbon! Fill with Sweet Tarts, Jelly Belly's or Gumballs. more about Mini Gumball Machine
Pink Star Print Canvas Sneaker Key Chain
American Girl Crafts Doll Size Plates Cups And Placemats
American Girl Ultimate Crafting Kit
American Girl Crafts Girls Sticker Pad
American Girl Crafts Art Markers
American Girl Crafts Memory Book, Friends
American Girl Crafts Dinner Plates
American Girl Crafts Napkins And Rings
American Girl Crafts Dessert Plates
Did you find a party favor idea for your American Girl Doll Party? We hope you found the best party favor ideas here. So much to choose from and so much fun of giving a party favor to the child and their doll! Find more ideas on Pinterest! We hope you have the best AG party ever and the kids have a ton of fun!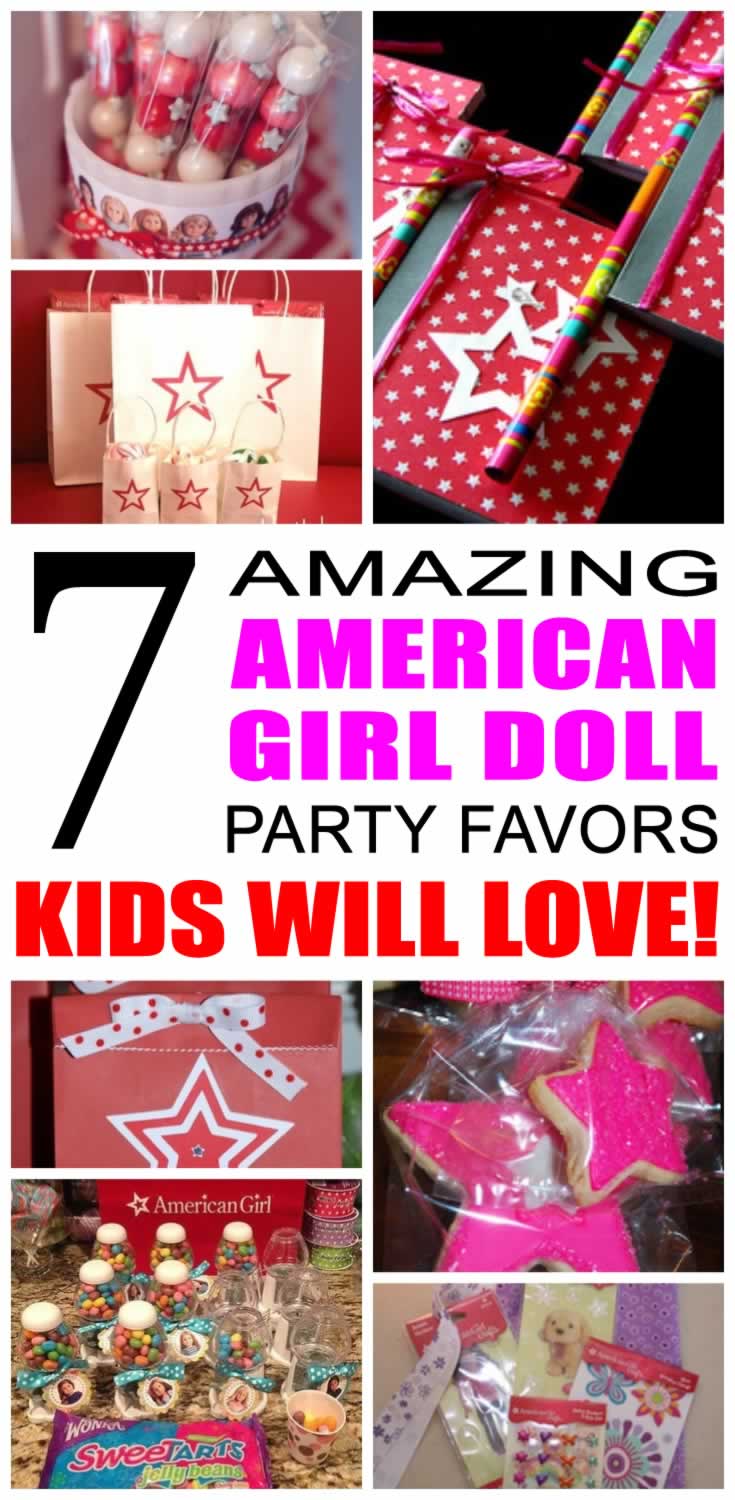 ---