The best bee baby shower favor ideas! Find the top favors for guests to take home. Great bee favor ideas for boys and girls. Unique, easy and fun ideas for your baby shower. Cute bee baby shower ideas that are a great way to thank your guests.
Creative baby shower ideas that are classy yet can be inexpensive, take a look at these wonderful ideas to make your bee baby shower complete. Lets get creative with this list! Affiliate links are provided on this page for your convenience. Here is our disclosure policy.
---
---
---
---
---
---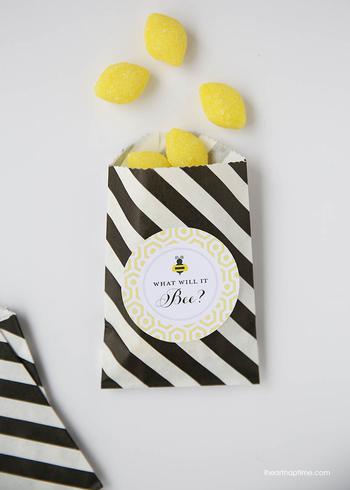 Use a cupcake topper and glue onto these cute striped bags. more about Bee Hive Candy Toppers
---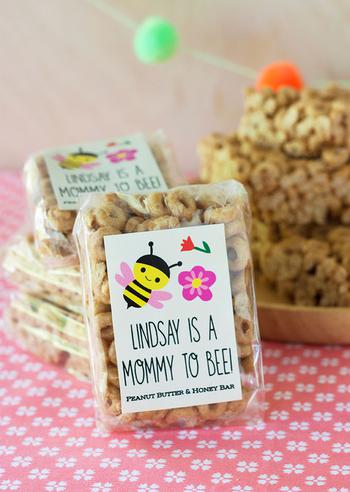 Mix in toasted oats cereal melt honey and peanut butter together. Cut into bars – place in cello bag add label into it. more about Cereal Bars
---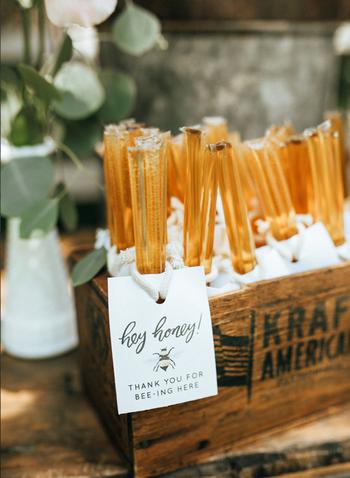 Use honey sticks and place it in a wooden box and add a Thank you note. more about Honey Sticks
---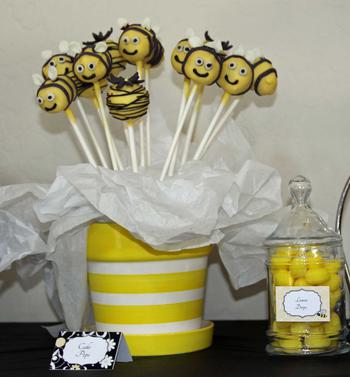 Bee cake pops add more color in a party with yellow white stripes pot. more about Busy Bee Cake Pops
---
In an empty jar fill some honey and add personalized sticker laber on top. more about Mini Honey Jar
---
Bee cookies would make a great party favor for your guest to take home. more about Beehive And Bee Cookies
---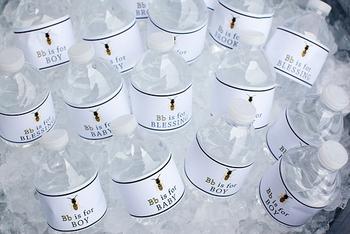 Bottled water would make a great favor or just to set around the party just add a label on it. more about Bee Bottled Water
---
Perfect match party favors with honey and dipper. more about Honey Bee With Dipper
---
We hope that you found some awesome bee baby shower favor ideas. All these ideas are gender neutral and can even be used for co-ed showers. As you can see, no matter if you want to DIY your bee baby shower favors or buy a favor there are many great options available. You can also check out Pinterest for bee baby shower ideas. This is a great theme with some cool baby shower favor ideas.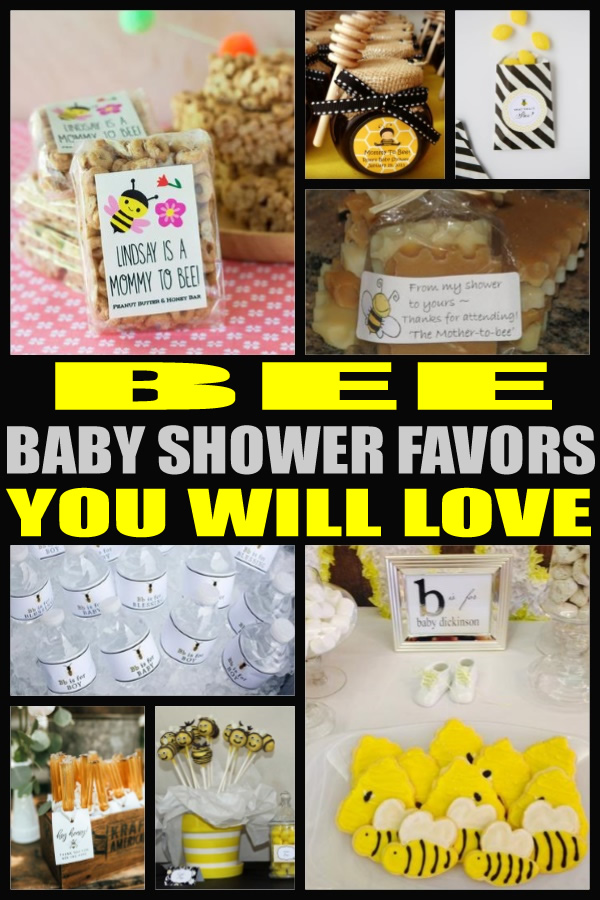 ---